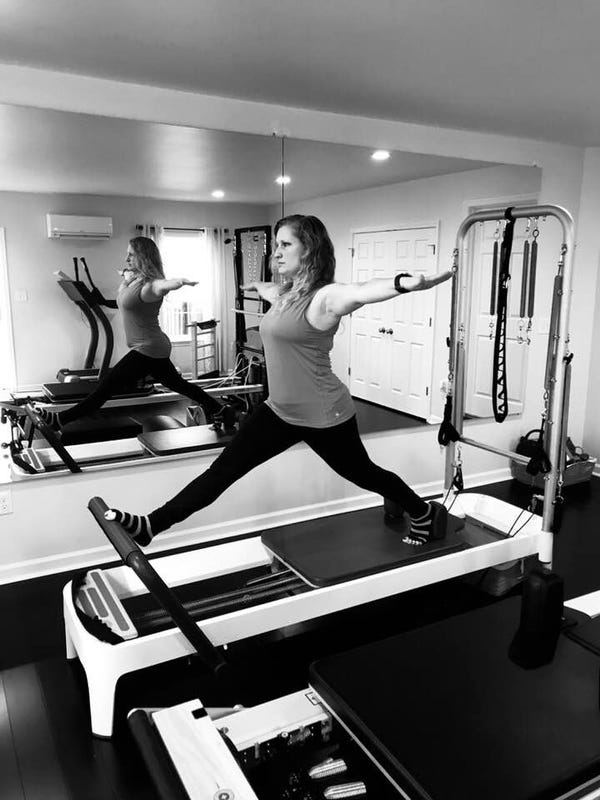 Pilates Studio


Why should you start private sessions at EBP home studio?

EBP specializes in providing custom programs for each client so there is no guesswork about which class level to attend Since each class is made just for you! This alone can transform painful pilates sessions into an amazing experience!

READ ON FOR MORE INFO ABOUT EBP!

Also: Stay up to date & follow EVERY BODY PILATES LLC for monthly & weekly specials: Call/ text/ email/ social media/ google business



.




The Pilates Method is a process in which your teacher observes you performing purposefully chosen & specific exercises layered from start to finish, with cues from your teacher to help you accomplish better movement & improve your well being!!

This is a wonderful form of exercise that adapts & changes with you. It can be gentle & relaxing or energetic, low weight bearing to very athletic, and is very functional. You'll notice significant improvement after each session!

So a private session may be challenging but not beyond what you are capable of.
Chair press up with handles
2 types of reformers: Balanced Body 'Allegro' & Stott Rehab each with Tower
Balanced Body Ladder Barrel.
Address
2641 Sir Thomas Way
Williamsburg, Va. 23185
Contact
kate.everybodypilates@gmail.com
(757) 250-7929
*leave a message or text, I may be with a client, and will get back to you ASAP.
Studio hours
Monday: 7:00am- 6:00pm
Tuesday: 4:00pm- 6:00pm
Wednesday: closed
Thursday: 7:00am-6:00pm
Friday: closed
Saturday: 7:00am & 830am class, 3:00pm- 6:00pm
Sunday: by special request

*all times available by appointment only, please no drop-ins. Call to set your first appointment.*